Date/Time
Date(s) - 25/01/2020 - 13/12/2020

Location
Gestalt Studio London
Categories

Malcolm has an air of calm and peace which means he can support without rescuing and listen without advising. He works collaboratively and with great sensitivity to create a supportive, unconditional environment. If you're serious about changing and are prepared to open your soul to challenge deep seated beliefs and instinctive behaviours it's for you. If you feel half-hearted, probably not for you. – Jane
2020 Dates
| Month | Weekend | Location |
| --- | --- | --- |
| January | 25 & 26 | Gestalt Studio London |
| February | 22 & 23 | Gestalt Studio London |
| March | 21 & 22 | Gestalt Studio London |
| April | 25 & 26 | Gestalt Studio London |
| May | 30 & 31 | Gestalt Studio London |
| July | 4 & 5 | Gestalt Studio London |
| September | 5 & 6 | Gestalt Studio London |
| October | 3 & 4 | Gestalt Studio London |
| November | 7 & 8 | Gestalt Studio London |
| December | 9-13 (Wednesday to Sunday) | Earth Spirit Centre Glastonbury (residential) |
We are at a crossroads as human beings on planet earth and life is now demanding that we transform ourselves in order that we may be able to transform our society and ultimately our human existence.
This group is an opportunity to dive deep into the heart of yourself over an extended period in order to make evolutionary rather than revolutionary changes. The process of change is a complex and challenging exploration and this one year journey will offer some extraordinary tools so that by the end of the year you will see yourself in a very different light and fresh possibilities will have been born in you. The course will use psychotherapy, bodywork, deep sharing, ritual and healing.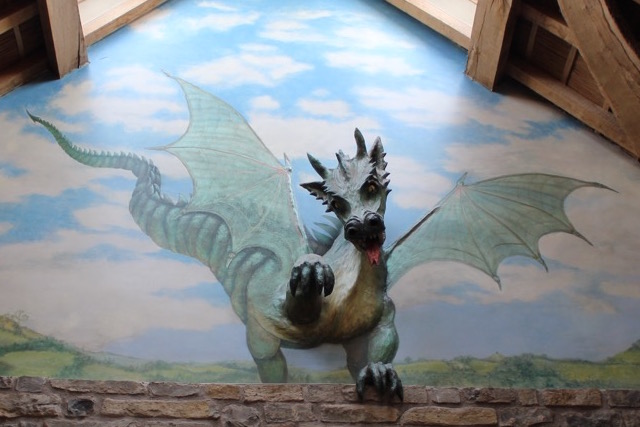 Skill Set
During the course of the year you will have the opportunity to refine and practise the following:
Accessing and exploring honest authentic and heartful communication
Practising honourable feedback in a group committed to truth and integrity
Managing difficult conversations & honouring your own perspective as well as another's
To be comfortable with our anger, grief, sexuality and fear
Liberate our potential to be extraordinary human beings
Learn to love ourselves and in the process love others
Recognise the power of living our lives in service to the greater whole
Cost & Venue
The Group will take place at the Gestalt Studio, 35a Croftdown Road, London NW5.
The cost of the year is £2150 (payable by instalments) plus the residential fee of £400 for shared room and full board at the "Earth Spirit Centre " in Glastonbury (single rooms available for a supplement). The number of participants will be strictly limited to 16.
You can secure your place on this group by paying a nonrefundable deposit of £250 in the form of a cheque payable to "Malcolm Stern" and sent to:
86 South Hill Park London NW3 2SN.
For more information on this course please talk to me.